Welcome to our home. INTEXcables has built a sterling reputation of building no-nonsense audio cables of the highest quality, reliability and durability for the touring professional. In describing our cables we won't use such terms as handling noise, skin effect, electromagnetic modulation, directionality, strand interaction or triboelectric noise. We also won't talk about eddy current resistance, detail, phase coherence, mass, reflection, looping or arcing. And we certainly won't tell you that our cables use "cryogenically-treated Rhodium-plated Tellurium copper" or that we "structurally align and fuse the metallurgical molecular structure of the conductive metals". These are concepts that are difficult at best to explain and impossible to hear.
What we will tell you is that our cables use the finest cable on the market, Belden 8412, used on thousands of Gold & Platinum albums and M642/1-1 solid brass mil-spec connectors, the same ones used by AT&T when establishing the world's first phone network and still used on various US military rocket projects. By welding the cable shield to the brass connector and using NASA spec assembly methods, we can honestly say that our cables will be there when it's your turn to solo no matter how many world or neighborhood tours you undertake and sound great in the process.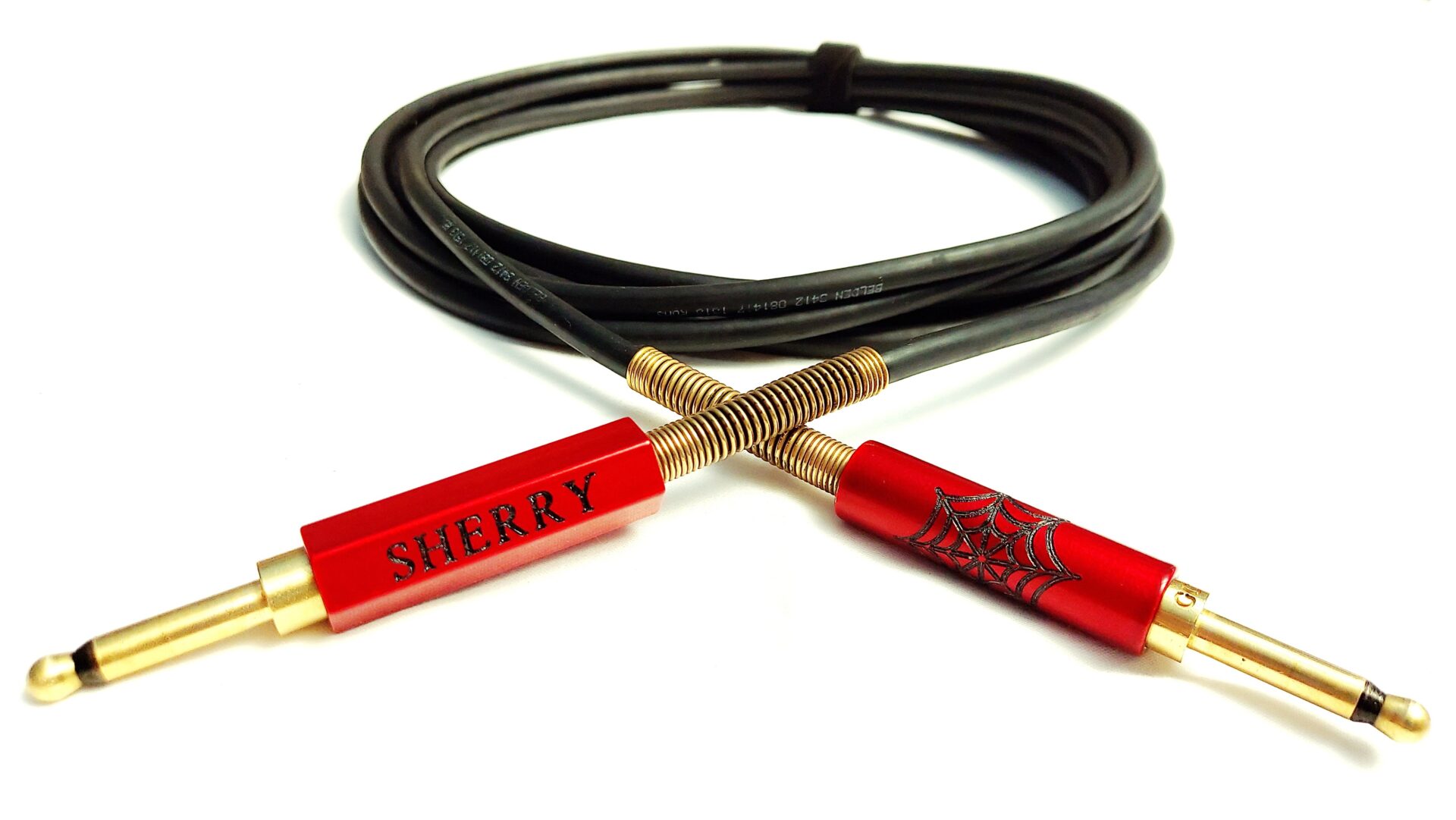 Balanced (Mic) Cables
Instrument Cables
Pedalboard Cables
Speaker Cables
Specialty Cables
Swag
Unbalanced Cables
We started at a time when engineers were leaving the big corporations (see the history of StorageTek) and opening companies of their own because they were tired of being rebuffed by their employers for their new product ideas. We left our Senior Tech jobs building satellites for Ball Bros in the Boulder Valley and started a company offering hand-built PCA's (Printed Circuit Assemblies) to these maverick companies. We hand stuffed and hand soldered every PCA that went out the door and soon the word of our quality spread throughout the valley. Soon, the audio production people came to us to build custom snakes and after them, the studio people asked us to apply our build quality to create the next generation of recording studios. It was during this time that we saw a need for quality guitar cords so we experimented a bunch and after a while, INTEXcables was born. It was the year 1976.
We built cables for a great number of musicians up and down the Front Range in the burgeoning music industry. We opened up marketplaces in Boulder, Denver & New York City. We installed nightclubs & music venues, wired both stationary and mobile recording studios, built a fair number of custom cables, and worked the stage for every major concert from Folsom Field & the Boulder Theatre in Boulder to Mile High Stadium in Denver to Red Rocks Ampitheatre in Evergreen.
With the advent of surface mount components and pick & place machines, hand-soldered PCA's became obsolete and the inevitable end came. Jump ahead to the present day and we are still building studios, not the analog studios of days past but high-end Broadcast and Video Production studios. We have also expanded our product line manufacturing cables with right-angle connectors, speaker cables with 1/4" and SpeakOn connectors, wireless transmitter cables with both 3.5mm and TA4f mini XLR connectors, Pedalboard cables to connect the ever-growing array of pedal electronics, and balanced cables of all configurations.
And yes, we still manufacture custom cables to connect 2 pieces of gear you just can't live without. Our penchant for building handmade goods will continue as long as there is still a need, and we don't see that ending any time soon. INTEXcables would like to thank Richard A. Arnold & George Sweeney without whom this journey would not be possible, Aquarian Services lives on
Go ahead and call us old school, to us it's a badge of honor. Just how old school are we? We exclusively use Belden 8412, the holy grail of audio cables, in all our products. Belden 8412 has been around for over 50 years, inside of every studio that's produced some of the greatest albums since the '60s and been proven roadworthy by Clair Brothers since we worked with them in the mid-'70s.
The connectors we use are even older, a mil-spec solid brass 6.35mm (1/4") mono connector that has been used in switchboards since AT&T introduced them in 1882. The M642/1-1 connector (also called PJ-047, MIL-P-642, or 5935-00-192-4758) was connected to a cable and plugged in and out of a patch bay thousands of times a day as seen in this 1932 film by the Bell System, Switchboards, Old and New (https://www.youtube.com/watch?v=xJ1fKFqt7qU). It is still currently in use by the United States military in multiple rocket projects.
The secret sauce is that we weld, not solder, the shield of the 8412 to the brass connector and add a plated steel stress relief spring to avoid the #1 failure of all instrument cables. The point is we've been building guitar cords for artists big and small for nearly 50 years using these 2 products because they work well for a long, long time.
Our goal is to provide our customers worldwide with the best products in the music industry. If you are interested in the cables we offer, get in touch with us for more information.